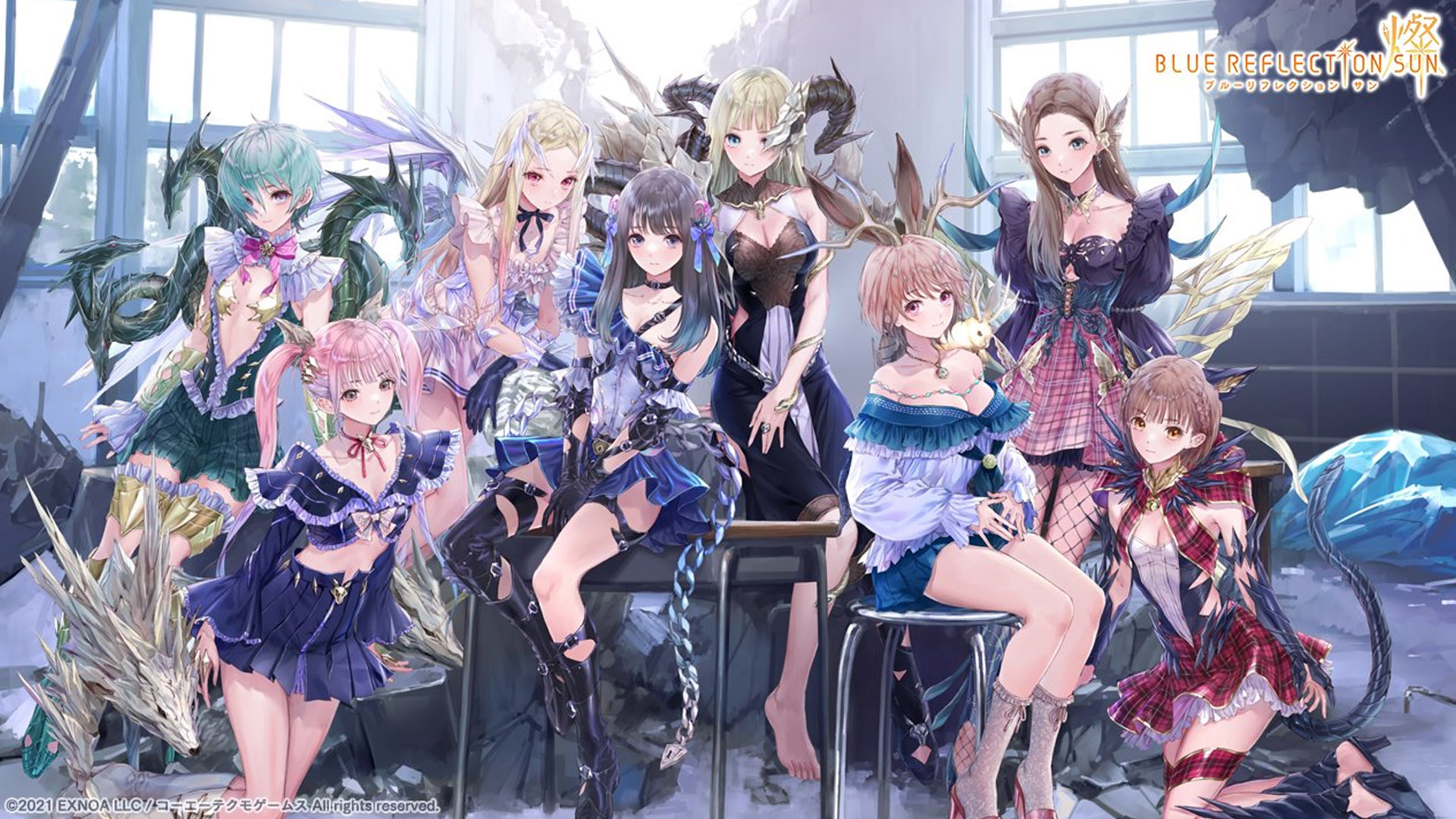 LnRiLWdhbGxlcnkgdWx7bGlzdC1zdHlsZTpub25lO21hcmdpbjowIDAgMS41ZW0gMDtwYWRkaW5nOjB9LnRiLWdhbGxlcnlfX2NlbGx7bWFyZ2luOjAgIWltcG9ydGFudDtwb3NpdGlvbjpyZWxhdGl2ZX0udGItZ2FsbGVyeS0tZ3JpZHtkaXNwbGF5OmdyaWQ7Z3JpZC1hdXRvLXJvd3M6YXV0byAhaW1wb3J0YW50fS50Yi1nYWxsZXJ5LS1ncmlkOm5vdCgudGItZ2FsbGVyeS0tZ3JpZC0tbm9jcm9wKSAudGItYnJpY2tfX2NvbnRlbnR7aGVpZ2h0OjEwMCU7cG9zaXRpb246YWJzb2x1dGU7dG9wOjB9LnRiLWdhbGxlcnktLWdyaWQ6bm90KC50Yi1nYWxsZXJ5LS1ncmlkLS1ub2Nyb3ApIC50Yi1nYWxsZXJ5X19jZWxse2dyaWQtcm93LWVuZDp1bnNldCAhaW1wb3J0YW50O3Bvc2l0aW9uOnJlbGF0aXZlfS50Yi1nYWxsZXJ5LS1ncmlkOm5vdCgudGItZ2FsbGVyeS0tZ3JpZC0tbm9jcm9wKSAudGItZ2FsbGVyeV9fY2VsbDo6YmVmb3Jle2NvbnRlbnQ6IiI7ZGlzcGxheTppbmxpbmUtYmxvY2s7cGFkZGluZy1ib3R0b206MTAwJX0udGItZ2FsbGVyeS0tZ3JpZDpub3QoLnRiLWdhbGxlcnktLWdyaWQtLW5vY3JvcCkgLnRiLWdhbGxlcnlfX2NlbGw6Om1hcmtlcntjb250ZW50OiIifS50Yi1nYWxsZXJ5LS1ncmlkOm5vdCgudGItZ2FsbGVyeS0tZ3JpZC0tbm9jcm9wKSBpbWd7d2lkdGg6MTAwJTtoZWlnaHQ6MTAwJTstby1vYmplY3QtZml0OmNvdmVyO29iamVjdC1maXQ6Y292ZXJ9LnRiLWdhbGxlcnktLWdyaWQtLW5vY3JvcCBpbWd7aGVpZ2h0OmF1dG8gIWltcG9ydGFudDt3aWR0aDphdXRvICFpbXBvcnRhbnR9LnRiLWdhbGxlcnktLWdyaWQtLW5vY3JvcCAudGItZ2FsbGVyeV9fY2VsbHthbGlnbi1zZWxmOmVuZH0udGItZ2FsbGVyeS0tZ3JpZC0tbm9jcm9wIC50Yi1icmlja19fY29udGVudHtoZWlnaHQ6MTAwJX0udGItZ2FsbGVyeS0tY29sbGFnZXtkaXNwbGF5OmdyaWQ7Z3JpZC10ZW1wbGF0ZS1jb2x1bW5zOnJlcGVhdCgxMiwgMWZyKX0udGItZ2FsbGVyeS0tY29sbGFnZSAudGItYnJpY2tfX2NvbnRlbnR7aGVpZ2h0OjEwMCV9LnRiLWdhbGxlcnktLWNvbGxhZ2UgaW1ne2hlaWdodDoxMDAlICFpbXBvcnRhbnR9LnRiLWdhbGxlcnktLW1hc29ucnl7ZGlzcGxheTpncmlkO2dyaWQtcm93LWdhcDowO2dyaWQtYXV0by1yb3dzOjFweDtvcGFjaXR5OjB9LnRiLWdhbGxlcnktLW1hc29ucnkgLnRiLWJyaWNrX19jb250ZW50e3Bvc2l0aW9uOnJlbGF0aXZlfS50Yi1nYWxsZXJ5LS1tYXNvbnJ5IC50Yi1icmlja19fY29udGVudCBpbWcsLnRiLWdhbGxlcnktLW1hc29ucnkgLnRiLWJyaWNrX19jb250ZW50IGlmcmFtZSwudGItZ2FsbGVyeS0tbWFzb25yeSAudGItYnJpY2tfX2NvbnRlbnQgdmlkZW97LW8tb2JqZWN0LWZpdDpjb3ZlcjtvYmplY3QtZml0OmNvdmVyO3dpZHRoOjEwMCUgIWltcG9ydGFudDtkaXNwbGF5OmJsb2NrfS50Yi1nYWxsZXJ5X19jYXB0aW9ue3Bvc2l0aW9uOmFic29sdXRlO2JvdHRvbTowO3dpZHRoOjEwMCU7YmFja2dyb3VuZDpyZ2JhKDI1NSwyNTUsMjU1LDAuNik7cGFkZGluZzo1cHggMnB4O3RleHQtYWxpZ246Y2VudGVyO2NvbG9yOiMzMzN9LnRiLWdhbGxlcnlfX2NhcHRpb246ZW1wdHl7YmFja2dyb3VuZDp0cmFuc3BhcmVudCAhaW1wb3J0YW50fS50Yi1nYWxsZXJ5IC50Yi1icmlja19fY29udGVudCBmaWd1cmV7aGVpZ2h0OjEwMCV9LnRiLWdhbGxlcnkgaW1ne3dpZHRoOjEwMCU7aGVpZ2h0OjEwMCU7LW8tb2JqZWN0LWZpdDpjb3ZlcjtvYmplY3QtZml0OmNvdmVyO3ZlcnRpY2FsLWFsaWduOmJvdHRvbX0jbGVmdC1hcmVhIHVsLnRiLWdhbGxlcnl7bGlzdC1zdHlsZS10eXBlOm5vbmU7cGFkZGluZzowfSAudGItZ2FsbGVyeVtkYXRhLXRvb2xzZXQtYmxvY2tzLWdhbGxlcnk9IjllMTc2YzNhYTYyYWI3YTU2MzYwYjI1NzRjYjY2MjgxIl0gLnRiLWdhbGxlcnktLWdyaWQgeyBncmlkLXRlbXBsYXRlLWNvbHVtbnM6IG1pbm1heCgwLCAxZnIpIG1pbm1heCgwLCAxZnIpIG1pbm1heCgwLCAxZnIpO2dyaWQtcm93LWdhcDogMTVweDtncmlkLWNvbHVtbi1nYXA6IDE1cHg7IH0gQG1lZGlhIG9ubHkgc2NyZWVuIGFuZCAobWF4LXdpZHRoOiAxMDI0cHgpIHsgLnRiLWdhbGxlcnkgdWx7bGlzdC1zdHlsZTpub25lO21hcmdpbjowIDAgMS41ZW0gMDtwYWRkaW5nOjB9LnRiLWdhbGxlcnlfX2NlbGx7bWFyZ2luOjAgIWltcG9ydGFudDtwb3NpdGlvbjpyZWxhdGl2ZX0udGItZ2FsbGVyeS0tZ3JpZHtkaXNwbGF5OmdyaWQ7Z3JpZC1hdXRvLXJvd3M6YXV0byAhaW1wb3J0YW50fS50Yi1nYWxsZXJ5LS1ncmlkOm5vdCgudGItZ2FsbGVyeS0tZ3JpZC0tbm9jcm9wKSAudGItYnJpY2tfX2NvbnRlbnR7aGVpZ2h0OjEwMCU7cG9zaXRpb246YWJzb2x1dGU7dG9wOjB9LnRiLWdhbGxlcnktLWdyaWQ6bm90KC50Yi1nYWxsZXJ5LS1ncmlkLS1ub2Nyb3ApIC50Yi1nYWxsZXJ5X19jZWxse2dyaWQtcm93LWVuZDp1bnNldCAhaW1wb3J0YW50O3Bvc2l0aW9uOnJlbGF0aXZlfS50Yi1nYWxsZXJ5LS1ncmlkOm5vdCgudGItZ2FsbGVyeS0tZ3JpZC0tbm9jcm9wKSAudGItZ2FsbGVyeV9fY2VsbDo6YmVmb3Jle2NvbnRlbnQ6IiI7ZGlzcGxheTppbmxpbmUtYmxvY2s7cGFkZGluZy1ib3R0b206MTAwJX0udGItZ2FsbGVyeS0tZ3JpZDpub3QoLnRiLWdhbGxlcnktLWdyaWQtLW5vY3JvcCkgLnRiLWdhbGxlcnlfX2NlbGw6Om1hcmtlcntjb250ZW50OiIifS50Yi1nYWxsZXJ5LS1ncmlkOm5vdCgudGItZ2FsbGVyeS0tZ3JpZC0tbm9jcm9wKSBpbWd7d2lkdGg6MTAwJTtoZWlnaHQ6MTAwJTstby1vYmplY3QtZml0OmNvdmVyO29iamVjdC1maXQ6Y292ZXJ9LnRiLWdhbGxlcnktLWdyaWQtLW5vY3JvcCBpbWd7aGVpZ2h0OmF1dG8gIWltcG9ydGFudDt3aWR0aDphdXRvICFpbXBvcnRhbnR9LnRiLWdhbGxlcnktLWdyaWQtLW5vY3JvcCAudGItZ2FsbGVyeV9fY2VsbHthbGlnbi1zZWxmOmVuZH0udGItZ2FsbGVyeS0tZ3JpZC0tbm9jcm9wIC50Yi1icmlja19fY29udGVudHtoZWlnaHQ6MTAwJX0udGItZ2FsbGVyeS0tY29sbGFnZXtkaXNwbGF5OmdyaWQ7Z3JpZC10ZW1wbGF0ZS1jb2x1bW5zOnJlcGVhdCgxMiwgMWZyKX0udGItZ2FsbGVyeS0tY29sbGFnZSAudGItYnJpY2tfX2NvbnRlbnR7aGVpZ2h0OjEwMCV9LnRiLWdhbGxlcnktLWNvbGxhZ2UgaW1ne2hlaWdodDoxMDAlICFpbXBvcnRhbnR9LnRiLWdhbGxlcnktLW1hc29ucnl7ZGlzcGxheTpncmlkO2dyaWQtcm93LWdhcDowO2dyaWQtYXV0by1yb3dzOjFweDtvcGFjaXR5OjB9LnRiLWdhbGxlcnktLW1hc29ucnkgLnRiLWJyaWNrX19jb250ZW50e3Bvc2l0aW9uOnJlbGF0aXZlfS50Yi1nYWxsZXJ5LS1tYXNvbnJ5IC50Yi1icmlja19fY29udGVudCBpbWcsLnRiLWdhbGxlcnktLW1hc29ucnkgLnRiLWJyaWNrX19jb250ZW50IGlmcmFtZSwudGItZ2FsbGVyeS0tbWFzb25yeSAudGItYnJpY2tfX2NvbnRlbnQgdmlkZW97LW8tb2JqZWN0LWZpdDpjb3ZlcjtvYmplY3QtZml0OmNvdmVyO3dpZHRoOjEwMCUgIWltcG9ydGFudDtkaXNwbGF5OmJsb2NrfS50Yi1nYWxsZXJ5X19jYXB0aW9ue3Bvc2l0aW9uOmFic29sdXRlO2JvdHRvbTowO3dpZHRoOjEwMCU7YmFja2dyb3VuZDpyZ2JhKDI1NSwyNTUsMjU1LDAuNik7cGFkZGluZzo1cHggMnB4O3RleHQtYWxpZ246Y2VudGVyO2NvbG9yOiMzMzN9LnRiLWdhbGxlcnlfX2NhcHRpb246ZW1wdHl7YmFja2dyb3VuZDp0cmFuc3BhcmVudCAhaW1wb3J0YW50fS50Yi1nYWxsZXJ5IC50Yi1icmlja19fY29udGVudCBmaWd1cmV7aGVpZ2h0OjEwMCV9LnRiLWdhbGxlcnkgaW1ne3dpZHRoOjEwMCU7aGVpZ2h0OjEwMCU7LW8tb2JqZWN0LWZpdDpjb3ZlcjtvYmplY3QtZml0OmNvdmVyO3ZlcnRpY2FsLWFsaWduOmJvdHRvbX0jbGVmdC1hcmVhIHVsLnRiLWdhbGxlcnl7bGlzdC1zdHlsZS10eXBlOm5vbmU7cGFkZGluZzowfSAudGItZ2FsbGVyeVtkYXRhLXRvb2xzZXQtYmxvY2tzLWdhbGxlcnk9IjllMTc2YzNhYTYyYWI3YTU2MzYwYjI1NzRjYjY2MjgxIl0gLnRiLWdhbGxlcnktLWdyaWQgeyBncmlkLXRlbXBsYXRlLWNvbHVtbnM6IG1pbm1heCgwLCAxZnIpIG1pbm1heCgwLCAxZnIpIG1pbm1heCgwLCAxZnIpO2dyaWQtcm93LWdhcDogMTBweDtncmlkLWNvbHVtbi1nYXA6IDEwcHg7IH0gIH0gQG1lZGlhIG9ubHkgc2NyZWVuIGFuZCAobWF4LXdpZHRoOiA2NDBweCkgeyAudGItZ2FsbGVyeSB1bHtsaXN0LXN0eWxlOm5vbmU7bWFyZ2luOjAgMCAxLjVlbSAwO3BhZGRpbmc6MH0udGItZ2FsbGVyeV9fY2VsbHttYXJnaW46MCAhaW1wb3J0YW50O3Bvc2l0aW9uOnJlbGF0aXZlfS50Yi1nYWxsZXJ5LS1ncmlke2Rpc3BsYXk6Z3JpZDtncmlkLWF1dG8tcm93czphdXRvICFpbXBvcnRhbnR9LnRiLWdhbGxlcnktLWdyaWQ6bm90KC50Yi1nYWxsZXJ5LS1ncmlkLS1ub2Nyb3ApIC50Yi1icmlja19fY29udGVudHtoZWlnaHQ6MTAwJTtwb3NpdGlvbjphYnNvbHV0ZTt0b3A6MH0udGItZ2FsbGVyeS0tZ3JpZDpub3QoLnRiLWdhbGxlcnktLWdyaWQtLW5vY3JvcCkgLnRiLWdhbGxlcnlfX2NlbGx7Z3JpZC1yb3ctZW5kOnVuc2V0ICFpbXBvcnRhbnQ7cG9zaXRpb246cmVsYXRpdmV9LnRiLWdhbGxlcnktLWdyaWQ6bm90KC50Yi1nYWxsZXJ5LS1ncmlkLS1ub2Nyb3ApIC50Yi1nYWxsZXJ5X19jZWxsOjpiZWZvcmV7Y29udGVudDoiIjtkaXNwbGF5OmlubGluZS1ibG9jaztwYWRkaW5nLWJvdHRvbToxMDAlfS50Yi1nYWxsZXJ5LS1ncmlkOm5vdCgudGItZ2FsbGVyeS0tZ3JpZC0tbm9jcm9wKSAudGItZ2FsbGVyeV9fY2VsbDo6bWFya2Vye2NvbnRlbnQ6IiJ9LnRiLWdhbGxlcnktLWdyaWQ6bm90KC50Yi1nYWxsZXJ5LS1ncmlkLS1ub2Nyb3ApIGltZ3t3aWR0aDoxMDAlO2hlaWdodDoxMDAlOy1vLW9iamVjdC1maXQ6Y292ZXI7b2JqZWN0LWZpdDpjb3Zlcn0udGItZ2FsbGVyeS0tZ3JpZC0tbm9jcm9wIGltZ3toZWlnaHQ6YXV0byAhaW1wb3J0YW50O3dpZHRoOmF1dG8gIWltcG9ydGFudH0udGItZ2FsbGVyeS0tZ3JpZC0tbm9jcm9wIC50Yi1nYWxsZXJ5X19jZWxse2FsaWduLXNlbGY6ZW5kfS50Yi1nYWxsZXJ5LS1ncmlkLS1ub2Nyb3AgLnRiLWJyaWNrX19jb250ZW50e2hlaWdodDoxMDAlfS50Yi1nYWxsZXJ5LS1jb2xsYWdle2Rpc3BsYXk6Z3JpZDtncmlkLXRlbXBsYXRlLWNvbHVtbnM6cmVwZWF0KDEyLCAxZnIpfS50Yi1nYWxsZXJ5LS1jb2xsYWdlIC50Yi1icmlja19fY29udGVudHtoZWlnaHQ6MTAwJX0udGItZ2FsbGVyeS0tY29sbGFnZSBpbWd7aGVpZ2h0OjEwMCUgIWltcG9ydGFudH0udGItZ2FsbGVyeS0tbWFzb25yeXtkaXNwbGF5OmdyaWQ7Z3JpZC1yb3ctZ2FwOjA7Z3JpZC1hdXRvLXJvd3M6MXB4O29wYWNpdHk6MH0udGItZ2FsbGVyeS0tbWFzb25yeSAudGItYnJpY2tfX2NvbnRlbnR7cG9zaXRpb246cmVsYXRpdmV9LnRiLWdhbGxlcnktLW1hc29ucnkgLnRiLWJyaWNrX19jb250ZW50IGltZywudGItZ2FsbGVyeS0tbWFzb25yeSAudGItYnJpY2tfX2NvbnRlbnQgaWZyYW1lLC50Yi1nYWxsZXJ5LS1tYXNvbnJ5IC50Yi1icmlja19fY29udGVudCB2aWRlb3stby1vYmplY3QtZml0OmNvdmVyO29iamVjdC1maXQ6Y292ZXI7d2lkdGg6MTAwJSAhaW1wb3J0YW50O2Rpc3BsYXk6YmxvY2t9LnRiLWdhbGxlcnlfX2NhcHRpb257cG9zaXRpb246YWJzb2x1dGU7Ym90dG9tOjA7d2lkdGg6MTAwJTtiYWNrZ3JvdW5kOnJnYmEoMjU1LDI1NSwyNTUsMC42KTtwYWRkaW5nOjVweCAycHg7dGV4dC1hbGlnbjpjZW50ZXI7Y29sb3I6IzMzM30udGItZ2FsbGVyeV9fY2FwdGlvbjplbXB0eXtiYWNrZ3JvdW5kOnRyYW5zcGFyZW50ICFpbXBvcnRhbnR9LnRiLWdhbGxlcnkgLnRiLWJyaWNrX19jb250ZW50IGZpZ3VyZXtoZWlnaHQ6MTAwJX0udGItZ2FsbGVyeSBpbWd7d2lkdGg6MTAwJTtoZWlnaHQ6MTAwJTstby1vYmplY3QtZml0OmNvdmVyO29iamVjdC1maXQ6Y292ZXI7dmVydGljYWwtYWxpZ246Ym90dG9tfSNsZWZ0LWFyZWEgdWwudGItZ2FsbGVyeXtsaXN0LXN0eWxlLXR5cGU6bm9uZTtwYWRkaW5nOjB9IC50Yi1nYWxsZXJ5W2RhdGEtdG9vbHNldC1ibG9ja3MtZ2FsbGVyeT0iOWUxNzZjM2FhNjJhYjdhNTYzNjBiMjU3NGNiNjYyODEiXSAudGItZ2FsbGVyeS0tZ3JpZCB7IGdyaWQtdGVtcGxhdGUtY29sdW1uczogbWlubWF4KDAsIDFmcikgbWlubWF4KDAsIDFmcik7Z3JpZC1yb3ctZ2FwOiA1cHg7Z3JpZC1jb2x1bW4tZ2FwOiA1cHg7IH0gIH0g
Blue Reflection Solar's first overview trailer has been launched by writer DMM Video games and developer Gust. The most recent trailer of the cellular free-to-play RPG runs for 2 minutes and showcases all of the characters within the sport with a concise overview of the story. Try the video beneath:
Overview of Blue Reflection Solar
Translations by Gematsu:
All of it started a 12 months and a half in the past.

The day that "ash" abruptly started to rain on the world. At first, mankind noticed it with an optimistic mindset—"it's a bit disagreeable, however it's simply one other pure phenomenon."

Nevertheless, mankind finally realized that the ash is "a poisonous substance that invades the physique," and offers beginning to creatures referred to as "Testa" that assault mankind.

To defeat the Testa, a particular energy is required, which solely manifests in extraordinarily uncommon circumstances when the physique is invaded by ash.

Those that possessed that energy are referred to as the "Eroded" by those that know of their existence.

At some point, a woman named Shiho Kasuga transfers to Hinomori Academy for the remedy of ash-related illness. However what awaited her there was a brand new on a regular basis life wherein an countless battle towards the ash unfolds.
Characters of Blue Reflection Solar
A closed beta check completely for five,000 gamers on iOS and Android was held from December 2nd to December ninth. Blue Reflection Solar is predicted to launch in Japan this winter. As of this time, there is no such thing as a phrase but on its world launch. Browse the official web site for more information.
Supply: Gematsu
LnRiLWdhbGxlcnkgdWx7bGlzdC1zdHlsZTpub25lO21hcmdpbjowIDAgMS41ZW0gMDtwYWRkaW5nOjB9LnRiLWdhbGxlcnlfX2NlbGx7bWFyZ2luOjAgIWltcG9ydGFudDtwb3NpdGlvbjpyZWxhdGl2ZX0udGItZ2FsbGVyeS0tZ3JpZHtkaXNwbGF5OmdyaWQ7Z3JpZC1hdXRvLXJvd3M6YXV0byAhaW1wb3J0YW50fS50Yi1nYWxsZXJ5LS1ncmlkOm5vdCgudGItZ2FsbGVyeS0tZ3JpZC0tbm9jcm9wKSAudGItYnJpY2tfX2NvbnRlbnR7aGVpZ2h0OjEwMCU7cG9zaXRpb246YWJzb2x1dGU7dG9wOjB9LnRiLWdhbGxlcnktLWdyaWQ6bm90KC50Yi1nYWxsZXJ5LS1ncmlkLS1ub2Nyb3ApIC50Yi1nYWxsZXJ5X19jZWxse2dyaWQtcm93LWVuZDp1bnNldCAhaW1wb3J0YW50O3Bvc2l0aW9uOnJlbGF0aXZlfS50Yi1nYWxsZXJ5LS1ncmlkOm5vdCgudGItZ2FsbGVyeS0tZ3JpZC0tbm9jcm9wKSAudGItZ2FsbGVyeV9fY2VsbDo6YmVmb3Jle2NvbnRlbnQ6IiI7ZGlzcGxheTppbmxpbmUtYmxvY2s7cGFkZGluZy1ib3R0b206MTAwJX0udGItZ2FsbGVyeS0tZ3JpZDpub3QoLnRiLWdhbGxlcnktLWdyaWQtLW5vY3JvcCkgLnRiLWdhbGxlcnlfX2NlbGw6Om1hcmtlcntjb250ZW50OiIifS50Yi1nYWxsZXJ5LS1ncmlkOm5vdCgudGItZ2FsbGVyeS0tZ3JpZC0tbm9jcm9wKSBpbWd7d2lkdGg6MTAwJTtoZWlnaHQ6MTAwJTstby1vYmplY3QtZml0OmNvdmVyO29iamVjdC1maXQ6Y292ZXJ9LnRiLWdhbGxlcnktLWdyaWQtLW5vY3JvcCBpbWd7aGVpZ2h0OmF1dG8gIWltcG9ydGFudDt3aWR0aDphdXRvICFpbXBvcnRhbnR9LnRiLWdhbGxlcnktLWdyaWQtLW5vY3JvcCAudGItZ2FsbGVyeV9fY2VsbHthbGlnbi1zZWxmOmVuZH0udGItZ2FsbGVyeS0tZ3JpZC0tbm9jcm9wIC50Yi1icmlja19fY29udGVudHtoZWlnaHQ6MTAwJX0udGItZ2FsbGVyeS0tY29sbGFnZXtkaXNwbGF5OmdyaWQ7Z3JpZC10ZW1wbGF0ZS1jb2x1bW5zOnJlcGVhdCgxMiwgMWZyKX0udGItZ2FsbGVyeS0tY29sbGFnZSAudGItYnJpY2tfX2NvbnRlbnR7aGVpZ2h0OjEwMCV9LnRiLWdhbGxlcnktLWNvbGxhZ2UgaW1ne2hlaWdodDoxMDAlICFpbXBvcnRhbnR9LnRiLWdhbGxlcnktLW1hc29ucnl7ZGlzcGxheTpncmlkO2dyaWQtcm93LWdhcDowO2dyaWQtYXV0by1yb3dzOjFweDtvcGFjaXR5OjB9LnRiLWdhbGxlcnktLW1hc29ucnkgLnRiLWJyaWNrX19jb250ZW50e3Bvc2l0aW9uOnJlbGF0aXZlfS50Yi1nYWxsZXJ5LS1tYXNvbnJ5IC50Yi1icmlja19fY29udGVudCBpbWcsLnRiLWdhbGxlcnktLW1hc29ucnkgLnRiLWJyaWNrX19jb250ZW50IGlmcmFtZSwudGItZ2FsbGVyeS0tbWFzb25yeSAudGItYnJpY2tfX2NvbnRlbnQgdmlkZW97LW8tb2JqZWN0LWZpdDpjb3ZlcjtvYmplY3QtZml0OmNvdmVyO3dpZHRoOjEwMCUgIWltcG9ydGFudDtkaXNwbGF5OmJsb2NrfS50Yi1nYWxsZXJ5X19jYXB0aW9ue3Bvc2l0aW9uOmFic29sdXRlO2JvdHRvbTowO3dpZHRoOjEwMCU7YmFja2dyb3VuZDpyZ2JhKDI1NSwyNTUsMjU1LDAuNik7cGFkZGluZzo1cHggMnB4O3RleHQtYWxpZ246Y2VudGVyO2NvbG9yOiMzMzN9LnRiLWdhbGxlcnlfX2NhcHRpb246ZW1wdHl7YmFja2dyb3VuZDp0cmFuc3BhcmVudCAhaW1wb3J0YW50fS50Yi1nYWxsZXJ5IC50Yi1icmlja19fY29udGVudCBmaWd1cmV7aGVpZ2h0OjEwMCV9LnRiLWdhbGxlcnkgaW1ne3dpZHRoOjEwMCU7aGVpZ2h0OjEwMCU7LW8tb2JqZWN0LWZpdDpjb3ZlcjtvYmplY3QtZml0OmNvdmVyO3ZlcnRpY2FsLWFsaWduOmJvdHRvbX0jbGVmdC1hcmVhIHVsLnRiLWdhbGxlcnl7bGlzdC1zdHlsZS10eXBlOm5vbmU7cGFkZGluZzowfSAudGItZ2FsbGVyeVtkYXRhLXRvb2xzZXQtYmxvY2tzLWdhbGxlcnk9IjllMTc2YzNhYTYyYWI3YTU2MzYwYjI1NzRjYjY2MjgxIl0gLnRiLWdhbGxlcnktLWdyaWQgeyBncmlkLXRlbXBsYXRlLWNvbHVtbnM6IG1pbm1heCgwLCAxZnIpIG1pbm1heCgwLCAxZnIpIG1pbm1heCgwLCAxZnIpO2dyaWQtcm93LWdhcDogMTVweDtncmlkLWNvbHVtbi1nYXA6IDE1cHg7IH0gQG1lZGlhIG9ubHkgc2NyZWVuIGFuZCAobWF4LXdpZHRoOiAxMDI0cHgpIHsgLnRiLWdhbGxlcnkgdWx7bGlzdC1zdHlsZTpub25lO21hcmdpbjowIDAgMS41ZW0gMDtwYWRkaW5nOjB9LnRiLWdhbGxlcnlfX2NlbGx7bWFyZ2luOjAgIWltcG9ydGFudDtwb3NpdGlvbjpyZWxhdGl2ZX0udGItZ2FsbGVyeS0tZ3JpZHtkaXNwbGF5OmdyaWQ7Z3JpZC1hdXRvLXJvd3M6YXV0byAhaW1wb3J0YW50fS50Yi1nYWxsZXJ5LS1ncmlkOm5vdCgudGItZ2FsbGVyeS0tZ3JpZC0tbm9jcm9wKSAudGItYnJpY2tfX2NvbnRlbnR7aGVpZ2h0OjEwMCU7cG9zaXRpb246YWJzb2x1dGU7dG9wOjB9LnRiLWdhbGxlcnktLWdyaWQ6bm90KC50Yi1nYWxsZXJ5LS1ncmlkLS1ub2Nyb3ApIC50Yi1nYWxsZXJ5X19jZWxse2dyaWQtcm93LWVuZDp1bnNldCAhaW1wb3J0YW50O3Bvc2l0aW9uOnJlbGF0aXZlfS50Yi1nYWxsZXJ5LS1ncmlkOm5vdCgudGItZ2FsbGVyeS0tZ3JpZC0tbm9jcm9wKSAudGItZ2FsbGVyeV9fY2VsbDo6YmVmb3Jle2NvbnRlbnQ6IiI7ZGlzcGxheTppbmxpbmUtYmxvY2s7cGFkZGluZy1ib3R0b206MTAwJX0udGItZ2FsbGVyeS0tZ3JpZDpub3QoLnRiLWdhbGxlcnktLWdyaWQtLW5vY3JvcCkgLnRiLWdhbGxlcnlfX2NlbGw6Om1hcmtlcntjb250ZW50OiIifS50Yi1nYWxsZXJ5LS1ncmlkOm5vdCgudGItZ2FsbGVyeS0tZ3JpZC0tbm9jcm9wKSBpbWd7d2lkdGg6MTAwJTtoZWlnaHQ6MTAwJTstby1vYmplY3QtZml0OmNvdmVyO29iamVjdC1maXQ6Y292ZXJ9LnRiLWdhbGxlcnktLWdyaWQtLW5vY3JvcCBpbWd7aGVpZ2h0OmF1dG8gIWltcG9ydGFudDt3aWR0aDphdXRvICFpbXBvcnRhbnR9LnRiLWdhbGxlcnktLWdyaWQtLW5vY3JvcCAudGItZ2FsbGVyeV9fY2VsbHthbGlnbi1zZWxmOmVuZH0udGItZ2FsbGVyeS0tZ3JpZC0tbm9jcm9wIC50Yi1icmlja19fY29udGVudHtoZWlnaHQ6MTAwJX0udGItZ2FsbGVyeS0tY29sbGFnZXtkaXNwbGF5OmdyaWQ7Z3JpZC10ZW1wbGF0ZS1jb2x1bW5zOnJlcGVhdCgxMiwgMWZyKX0udGItZ2FsbGVyeS0tY29sbGFnZSAudGItYnJpY2tfX2NvbnRlbnR7aGVpZ2h0OjEwMCV9LnRiLWdhbGxlcnktLWNvbGxhZ2UgaW1ne2hlaWdodDoxMDAlICFpbXBvcnRhbnR9LnRiLWdhbGxlcnktLW1hc29ucnl7ZGlzcGxheTpncmlkO2dyaWQtcm93LWdhcDowO2dyaWQtYXV0by1yb3dzOjFweDtvcGFjaXR5OjB9LnRiLWdhbGxlcnktLW1hc29ucnkgLnRiLWJyaWNrX19jb250ZW50e3Bvc2l0aW9uOnJlbGF0aXZlfS50Yi1nYWxsZXJ5LS1tYXNvbnJ5IC50Yi1icmlja19fY29udGVudCBpbWcsLnRiLWdhbGxlcnktLW1hc29ucnkgLnRiLWJyaWNrX19jb250ZW50IGlmcmFtZSwudGItZ2FsbGVyeS0tbWFzb25yeSAudGItYnJpY2tfX2NvbnRlbnQgdmlkZW97LW8tb2JqZWN0LWZpdDpjb3ZlcjtvYmplY3QtZml0OmNvdmVyO3dpZHRoOjEwMCUgIWltcG9ydGFudDtkaXNwbGF5OmJsb2NrfS50Yi1nYWxsZXJ5X19jYXB0aW9ue3Bvc2l0aW9uOmFic29sdXRlO2JvdHRvbTowO3dpZHRoOjEwMCU7YmFja2dyb3VuZDpyZ2JhKDI1NSwyNTUsMjU1LDAuNik7cGFkZGluZzo1cHggMnB4O3RleHQtYWxpZ246Y2VudGVyO2NvbG9yOiMzMzN9LnRiLWdhbGxlcnlfX2NhcHRpb246ZW1wdHl7YmFja2dyb3VuZDp0cmFuc3BhcmVudCAhaW1wb3J0YW50fS50Yi1nYWxsZXJ5IC50Yi1icmlja19fY29udGVudCBmaWd1cmV7aGVpZ2h0OjEwMCV9LnRiLWdhbGxlcnkgaW1ne3dpZHRoOjEwMCU7aGVpZ2h0OjEwMCU7LW8tb2JqZWN0LWZpdDpjb3ZlcjtvYmplY3QtZml0OmNvdmVyO3ZlcnRpY2FsLWFsaWduOmJvdHRvbX0jbGVmdC1hcmVhIHVsLnRiLWdhbGxlcnl7bGlzdC1zdHlsZS10eXBlOm5vbmU7cGFkZGluZzowfSAudGItZ2FsbGVyeVtkYXRhLXRvb2xzZXQtYmxvY2tzLWdhbGxlcnk9IjllMTc2YzNhYTYyYWI3YTU2MzYwYjI1NzRjYjY2MjgxIl0gLnRiLWdhbGxlcnktLWdyaWQgeyBncmlkLXRlbXBsYXRlLWNvbHVtbnM6IG1pbm1heCgwLCAxZnIpIG1pbm1heCgwLCAxZnIpIG1pbm1heCgwLCAxZnIpO2dyaWQtcm93LWdhcDogMTBweDtncmlkLWNvbHVtbi1nYXA6IDEwcHg7IH0gIH0gQG1lZGlhIG9ubHkgc2NyZWVuIGFuZCAobWF4LXdpZHRoOiA2NDBweCkgeyAudGItZ2FsbGVyeSB1bHtsaXN0LXN0eWxlOm5vbmU7bWFyZ2luOjAgMCAxLjVlbSAwO3BhZGRpbmc6MH0udGItZ2FsbGVyeV9fY2VsbHttYXJnaW46MCAhaW1wb3J0YW50O3Bvc2l0aW9uOnJlbGF0aXZlfS50Yi1nYWxsZXJ5LS1ncmlke2Rpc3BsYXk6Z3JpZDtncmlkLWF1dG8tcm93czphdXRvICFpbXBvcnRhbnR9LnRiLWdhbGxlcnktLWdyaWQ6bm90KC50Yi1nYWxsZXJ5LS1ncmlkLS1ub2Nyb3ApIC50Yi1icmlja19fY29udGVudHtoZWlnaHQ6MTAwJTtwb3NpdGlvbjphYnNvbHV0ZTt0b3A6MH0udGItZ2FsbGVyeS0tZ3JpZDpub3QoLnRiLWdhbGxlcnktLWdyaWQtLW5vY3JvcCkgLnRiLWdhbGxlcnlfX2NlbGx7Z3JpZC1yb3ctZW5kOnVuc2V0ICFpbXBvcnRhbnQ7cG9zaXRpb246cmVsYXRpdmV9LnRiLWdhbGxlcnktLWdyaWQ6bm90KC50Yi1nYWxsZXJ5LS1ncmlkLS1ub2Nyb3ApIC50Yi1nYWxsZXJ5X19jZWxsOjpiZWZvcmV7Y29udGVudDoiIjtkaXNwbGF5OmlubGluZS1ibG9jaztwYWRkaW5nLWJvdHRvbToxMDAlfS50Yi1nYWxsZXJ5LS1ncmlkOm5vdCgudGItZ2FsbGVyeS0tZ3JpZC0tbm9jcm9wKSAudGItZ2FsbGVyeV9fY2VsbDo6bWFya2Vye2NvbnRlbnQ6IiJ9LnRiLWdhbGxlcnktLWdyaWQ6bm90KC50Yi1nYWxsZXJ5LS1ncmlkLS1ub2Nyb3ApIGltZ3t3aWR0aDoxMDAlO2hlaWdodDoxMDAlOy1vLW9iamVjdC1maXQ6Y292ZXI7b2JqZWN0LWZpdDpjb3Zlcn0udGItZ2FsbGVyeS0tZ3JpZC0tbm9jcm9wIGltZ3toZWlnaHQ6YXV0byAhaW1wb3J0YW50O3dpZHRoOmF1dG8gIWltcG9ydGFudH0udGItZ2FsbGVyeS0tZ3JpZC0tbm9jcm9wIC50Yi1nYWxsZXJ5X19jZWxse2FsaWduLXNlbGY6ZW5kfS50Yi1nYWxsZXJ5LS1ncmlkLS1ub2Nyb3AgLnRiLWJyaWNrX19jb250ZW50e2hlaWdodDoxMDAlfS50Yi1nYWxsZXJ5LS1jb2xsYWdle2Rpc3BsYXk6Z3JpZDtncmlkLXRlbXBsYXRlLWNvbHVtbnM6cmVwZWF0KDEyLCAxZnIpfS50Yi1nYWxsZXJ5LS1jb2xsYWdlIC50Yi1icmlja19fY29udGVudHtoZWlnaHQ6MTAwJX0udGItZ2FsbGVyeS0tY29sbGFnZSBpbWd7aGVpZ2h0OjEwMCUgIWltcG9ydGFudH0udGItZ2FsbGVyeS0tbWFzb25yeXtkaXNwbGF5OmdyaWQ7Z3JpZC1yb3ctZ2FwOjA7Z3JpZC1hdXRvLXJvd3M6MXB4O29wYWNpdHk6MH0udGItZ2FsbGVyeS0tbWFzb25yeSAudGItYnJpY2tfX2NvbnRlbnR7cG9zaXRpb246cmVsYXRpdmV9LnRiLWdhbGxlcnktLW1hc29ucnkgLnRiLWJyaWNrX19jb250ZW50IGltZywudGItZ2FsbGVyeS0tbWFzb25yeSAudGItYnJpY2tfX2NvbnRlbnQgaWZyYW1lLC50Yi1nYWxsZXJ5LS1tYXNvbnJ5IC50Yi1icmlja19fY29udGVudCB2aWRlb3stby1vYmplY3QtZml0OmNvdmVyO29iamVjdC1maXQ6Y292ZXI7d2lkdGg6MTAwJSAhaW1wb3J0YW50O2Rpc3BsYXk6YmxvY2t9LnRiLWdhbGxlcnlfX2NhcHRpb257cG9zaXRpb246YWJzb2x1dGU7Ym90dG9tOjA7d2lkdGg6MTAwJTtiYWNrZ3JvdW5kOnJnYmEoMjU1LDI1NSwyNTUsMC42KTtwYWRkaW5nOjVweCAycHg7dGV4dC1hbGlnbjpjZW50ZXI7Y29sb3I6IzMzM30udGItZ2FsbGVyeV9fY2FwdGlvbjplbXB0eXtiYWNrZ3JvdW5kOnRyYW5zcGFyZW50ICFpbXBvcnRhbnR9LnRiLWdhbGxlcnkgLnRiLWJyaWNrX19jb250ZW50IGZpZ3VyZXtoZWlnaHQ6MTAwJX0udGItZ2FsbGVyeSBpbWd7d2lkdGg6MTAwJTtoZWlnaHQ6MTAwJTstby1vYmplY3QtZml0OmNvdmVyO29iamVjdC1maXQ6Y292ZXI7dmVydGljYWwtYWxpZ246Ym90dG9tfSNsZWZ0LWFyZWEgdWwudGItZ2FsbGVyeXtsaXN0LXN0eWxlLXR5cGU6bm9uZTtwYWRkaW5nOjB9IC50Yi1nYWxsZXJ5W2RhdGEtdG9vbHNldC1ibG9ja3MtZ2FsbGVyeT0iOWUxNzZjM2FhNjJhYjdhNTYzNjBiMjU3NGNiNjYyODEiXSAudGItZ2FsbGVyeS0tZ3JpZCB7IGdyaWQtdGVtcGxhdGUtY29sdW1uczogbWlubWF4KDAsIDFmcikgbWlubWF4KDAsIDFmcik7Z3JpZC1yb3ctZ2FwOiA1cHg7Z3JpZC1jb2x1bW4tZ2FwOiA1cHg7IH0gIH0g